Create auto-renewable subscription
Auto-renewable subscriptions provide access to content, services, or premium features in your app on an ongoing basis. They automatically renew at the end of their duration until the user chooses to cancel.
To create a new auto-renewable subscription, go to your app on the Google Play Console.
You'll have to select Subscriptions in the left menu and click on the button Create subscription.
Enter a name and a product ID (you'll need this id to create the product on the IAPHUB dashboard) and click on the Create button.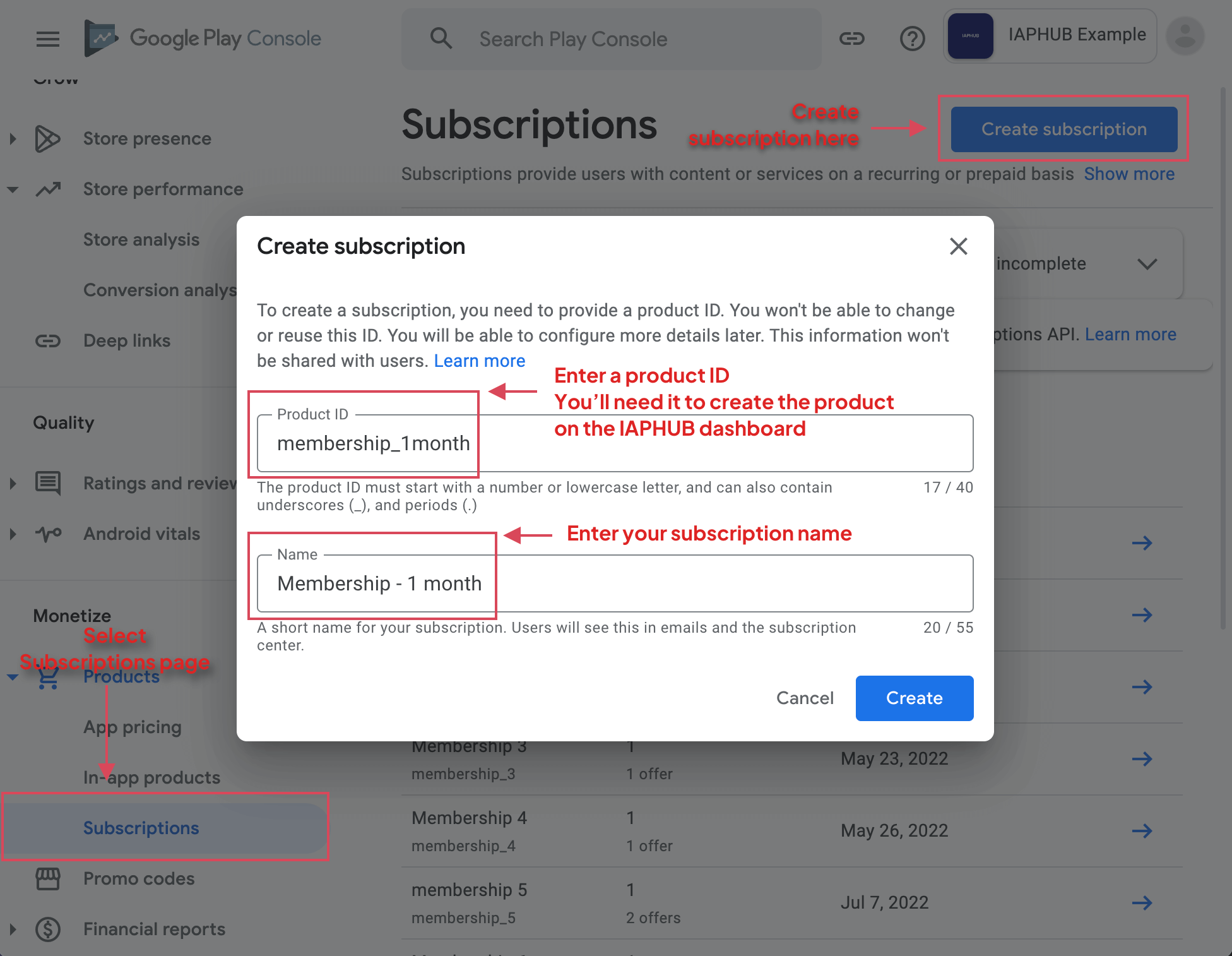 You'll have to create one base plan (no more, IAPHUB supports only one base plan in order to have a common system with ios).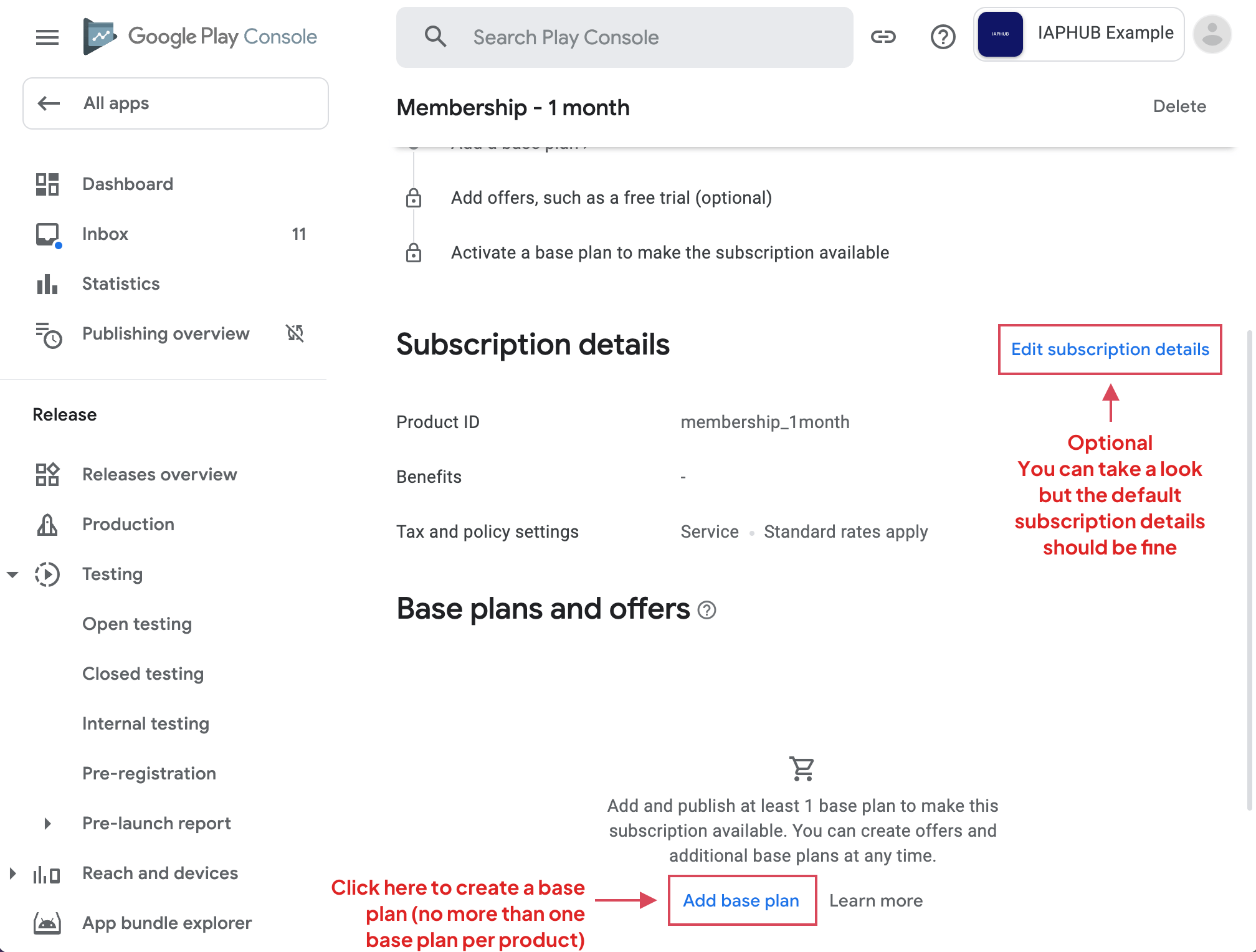 Enter a base plan ID (the format is up to you, this id isn't used by IAPHUB).
Also enter the subscription duration and the grace period duration (when the subscription cannot renew, Google keeps the subscription active for a certain time to allow retrying the subscription renewal again before cancelling it).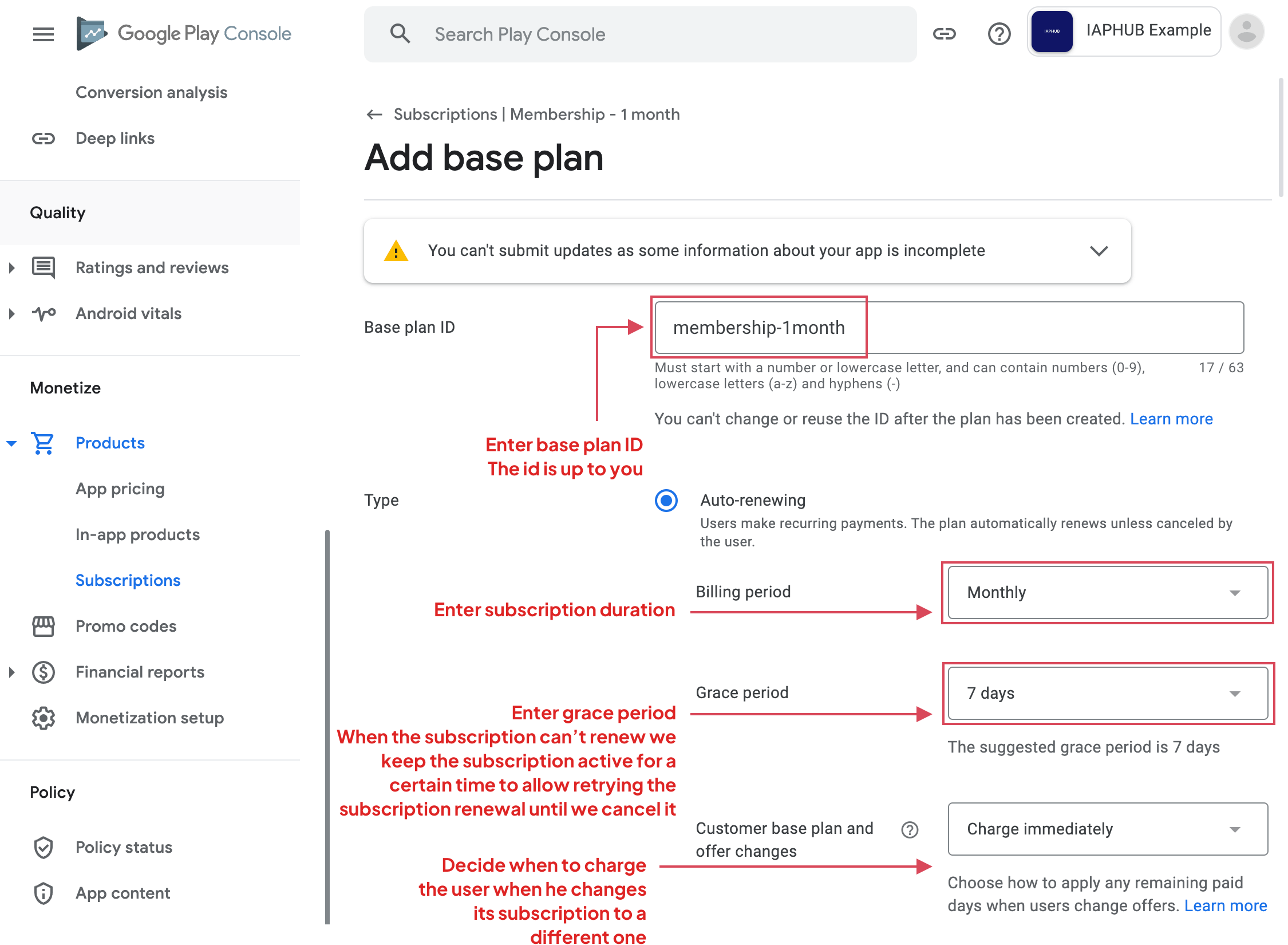 Click on the Set prices link.

Click the checkbox next to Country / region in order to select all the countries.

Click on the Set price button.

Set price in the currency of your choice.
The price will be automatically converted for the countries with a different currency.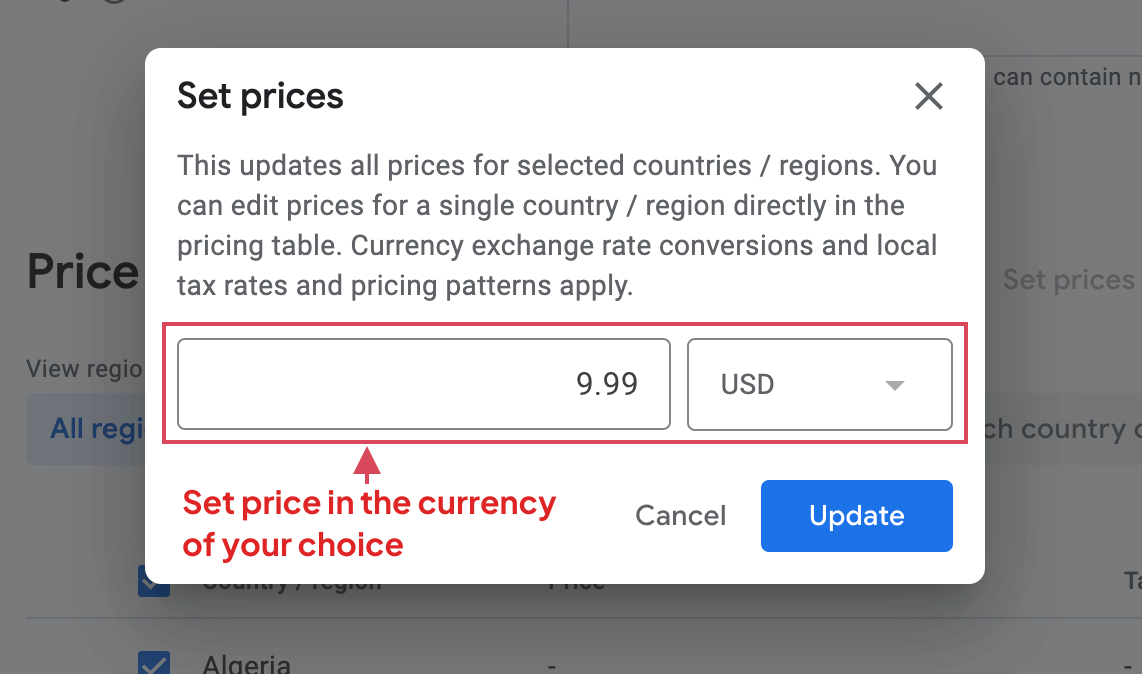 Check the price calculated for every country and edit it if necessary.
If everything is correct, you can click on the Save button.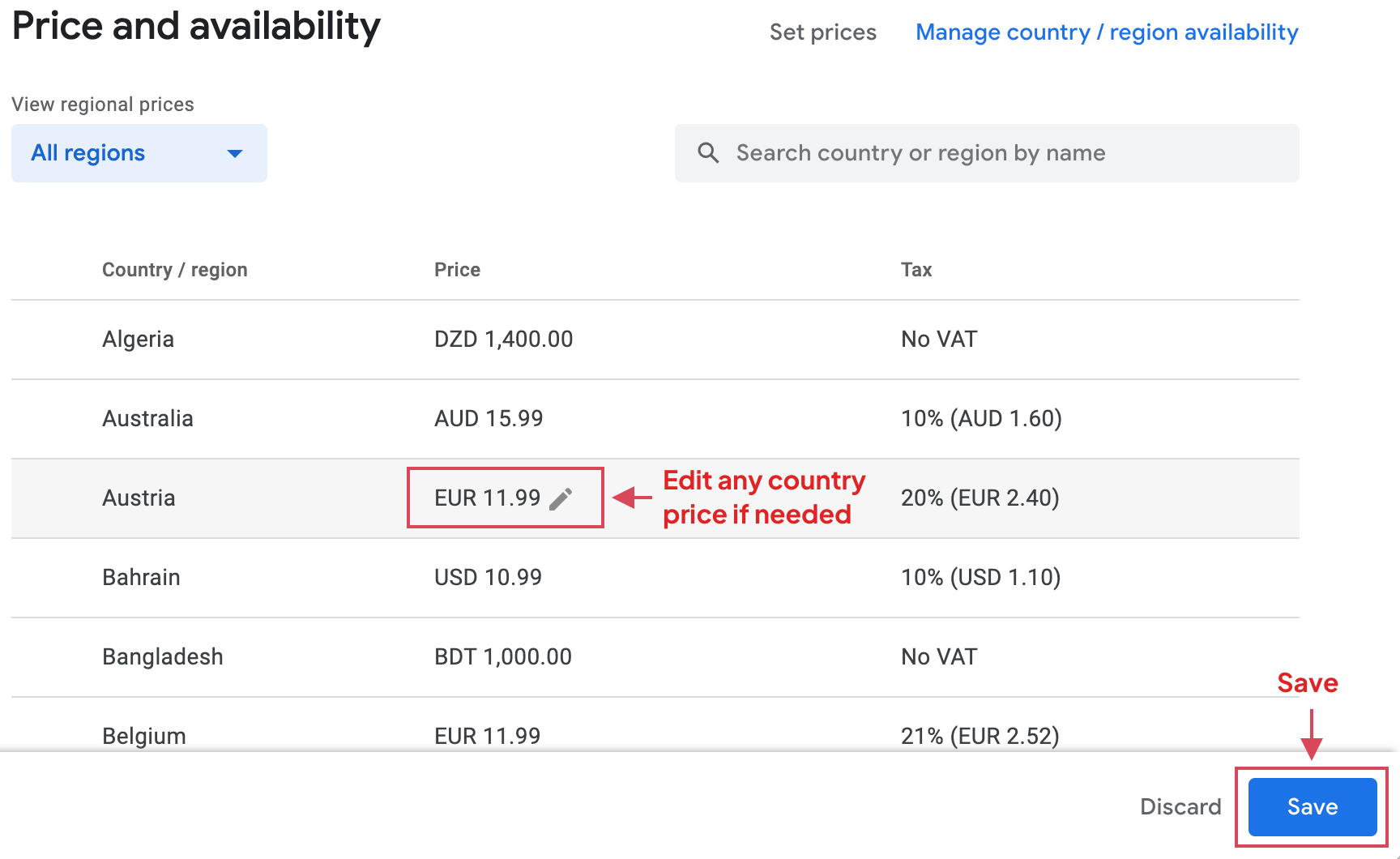 Click on the Activate button in order to activate your product.