Configure Google Play API
Configure the Google Play API of your app in order to allow IAPHUB to validate your Android receipts.
1. Go to the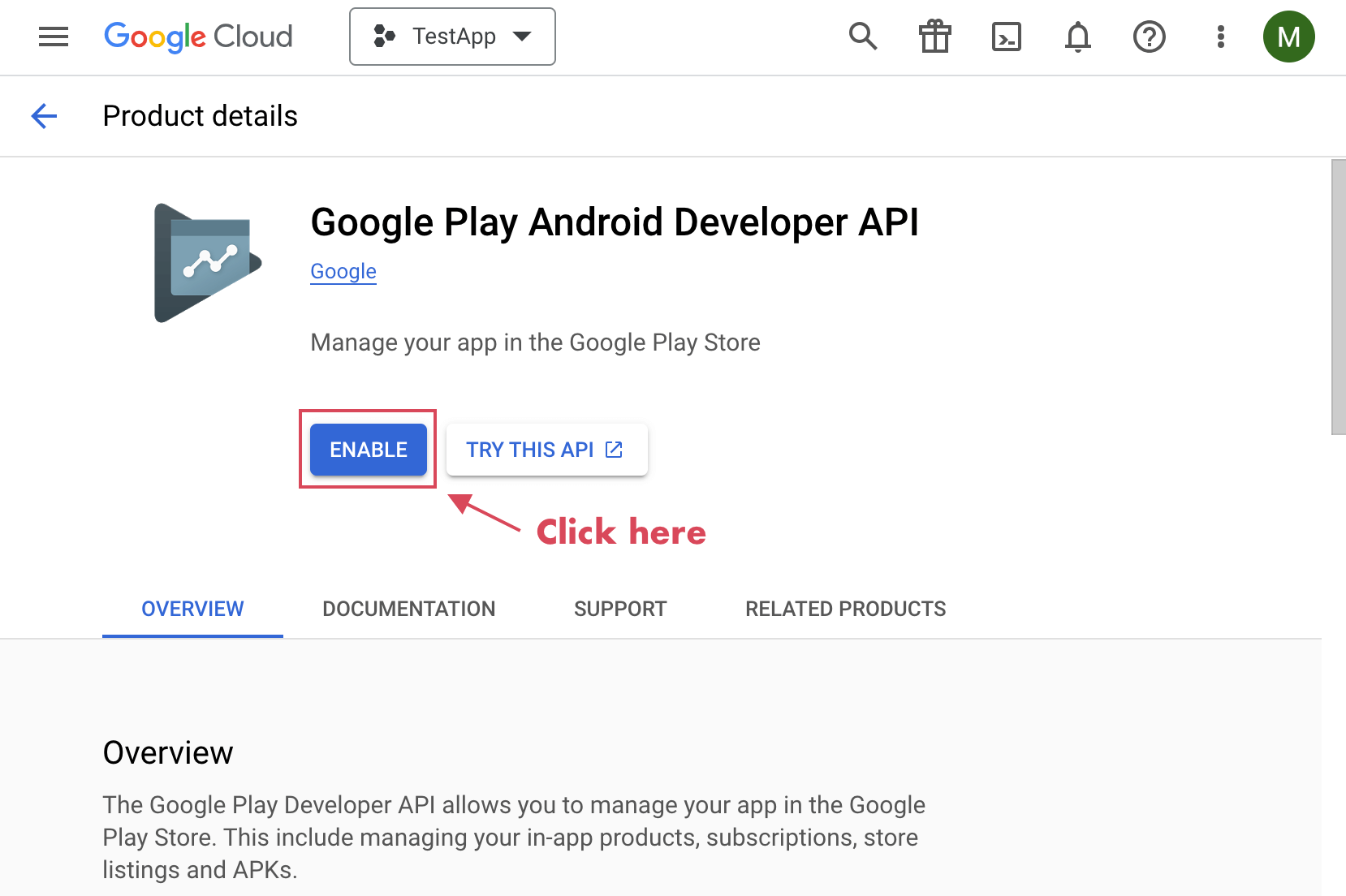 2. Select API access
3. Click on the link button to connect the Google Play console to a Google developer project
4. Click on the button to create a service account
5. Click on the link to go to the API console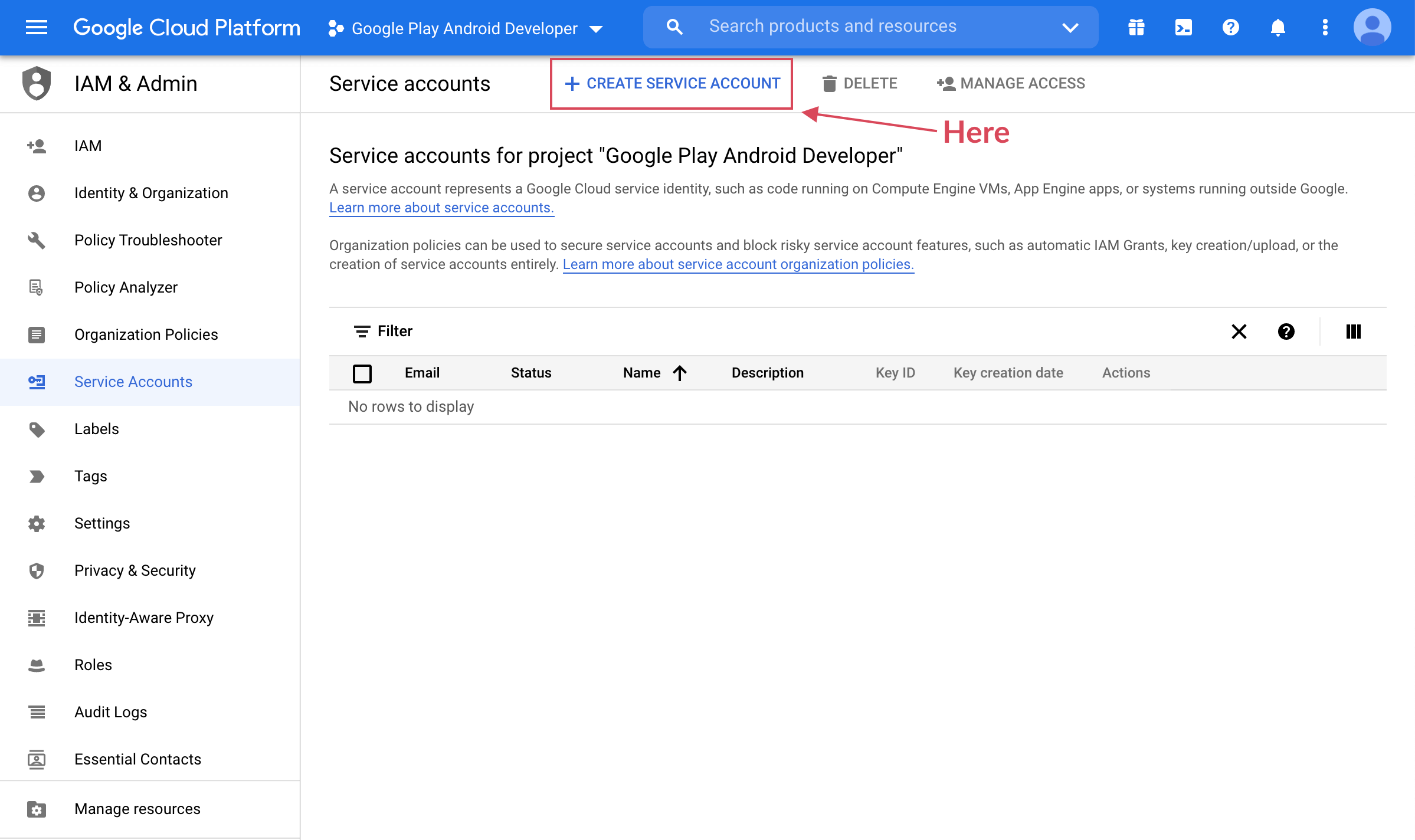 6. Click on the button to create a service account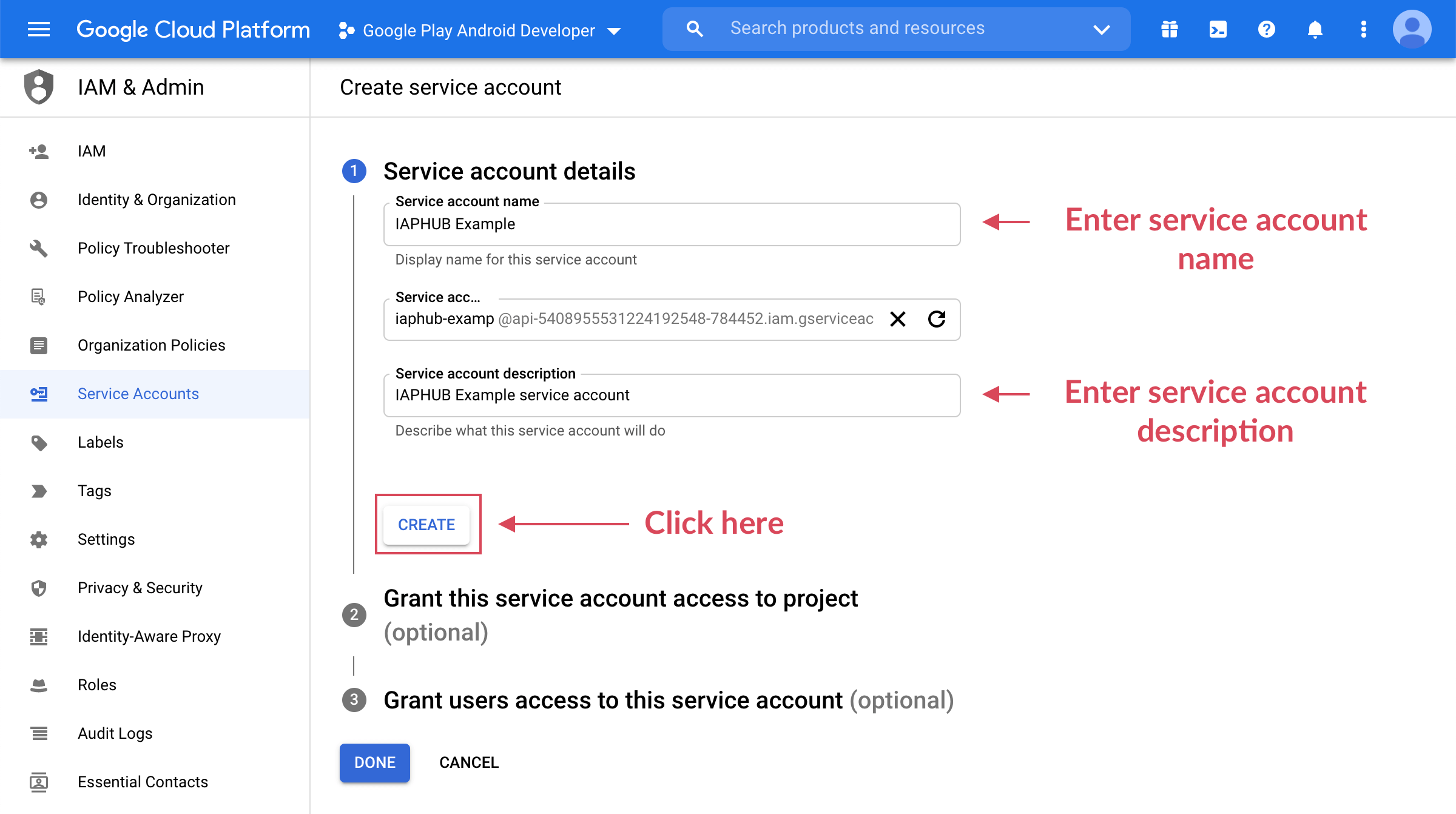 7. Name your service account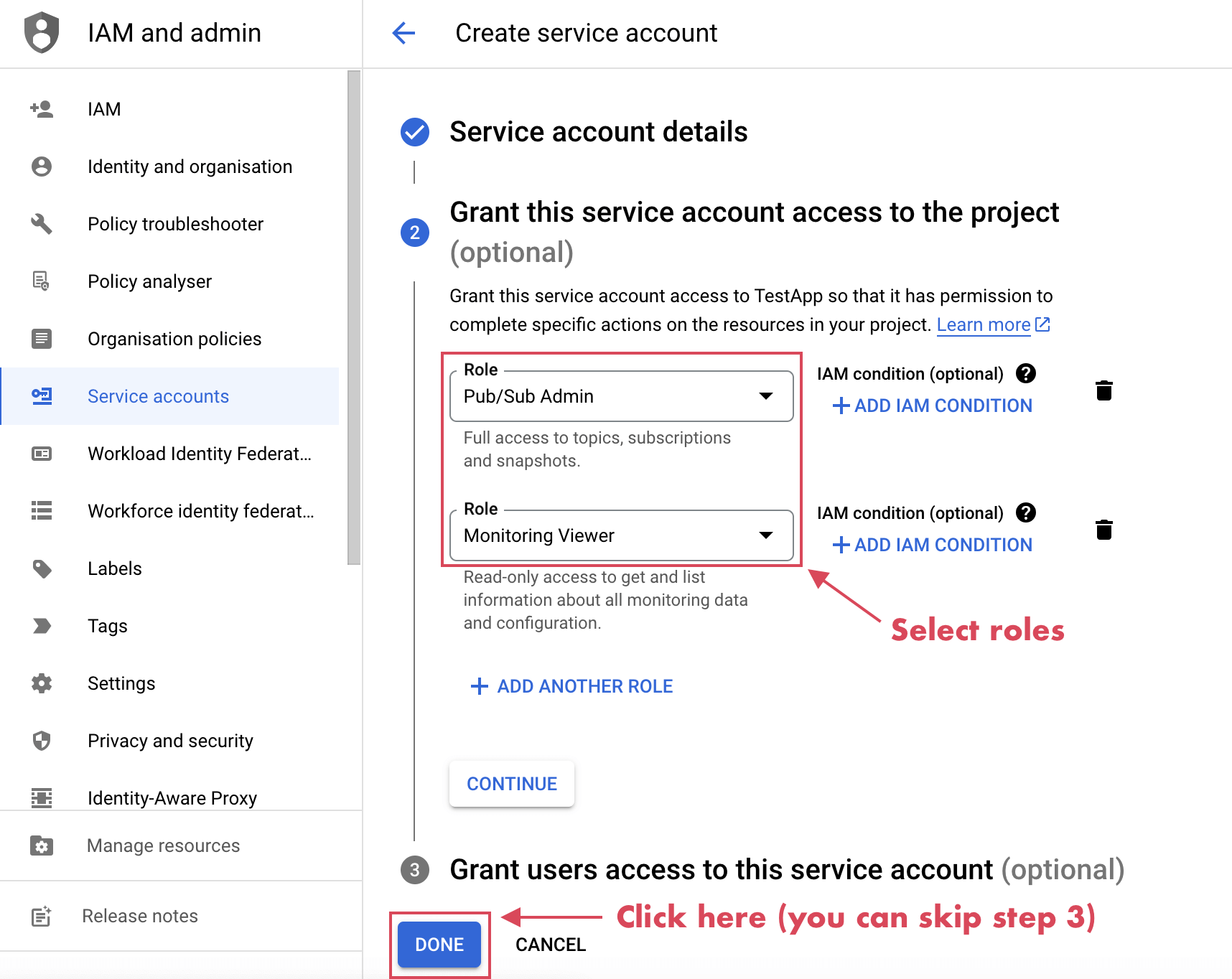 8. Set the role to Project > Owner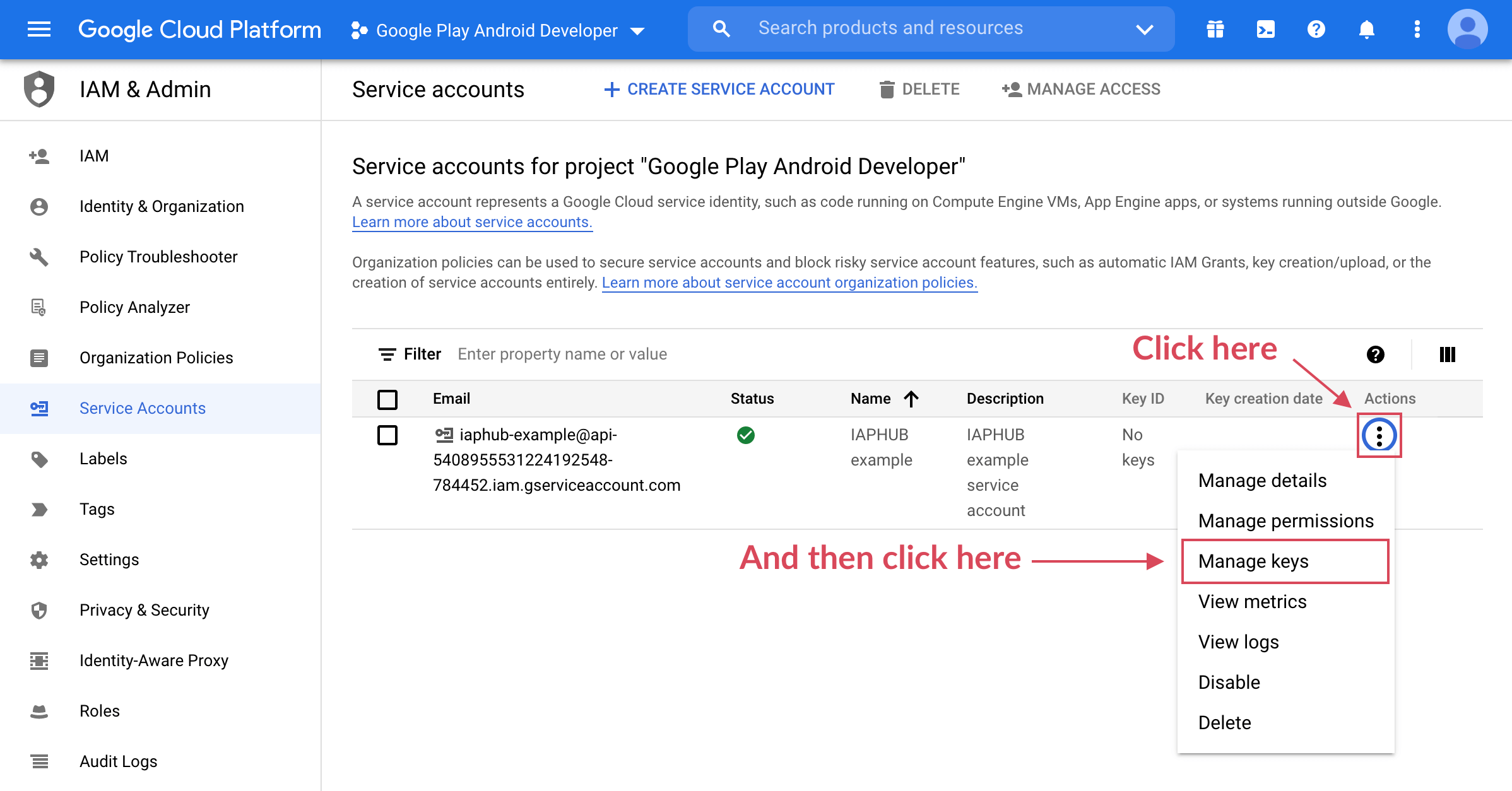 9. Click on the create key button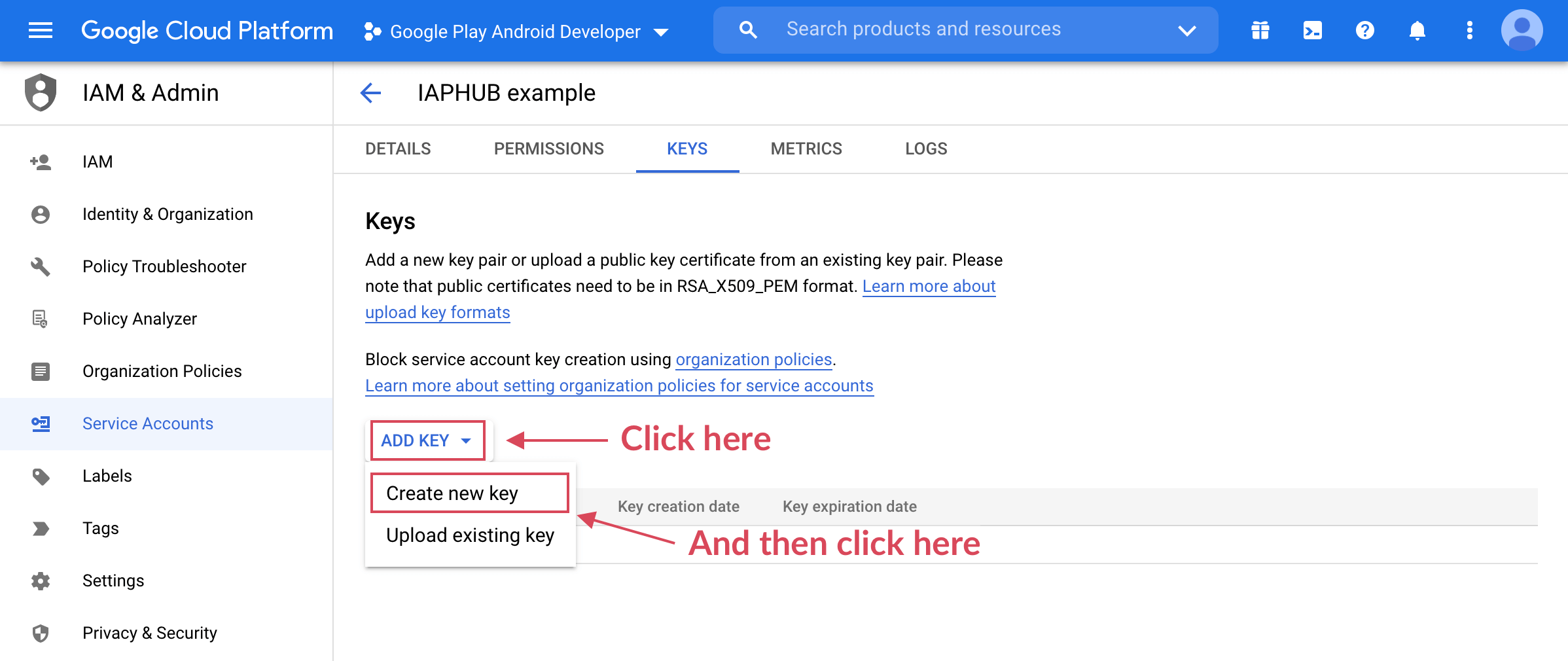 10. Download the JSON credentials by clicking on the create button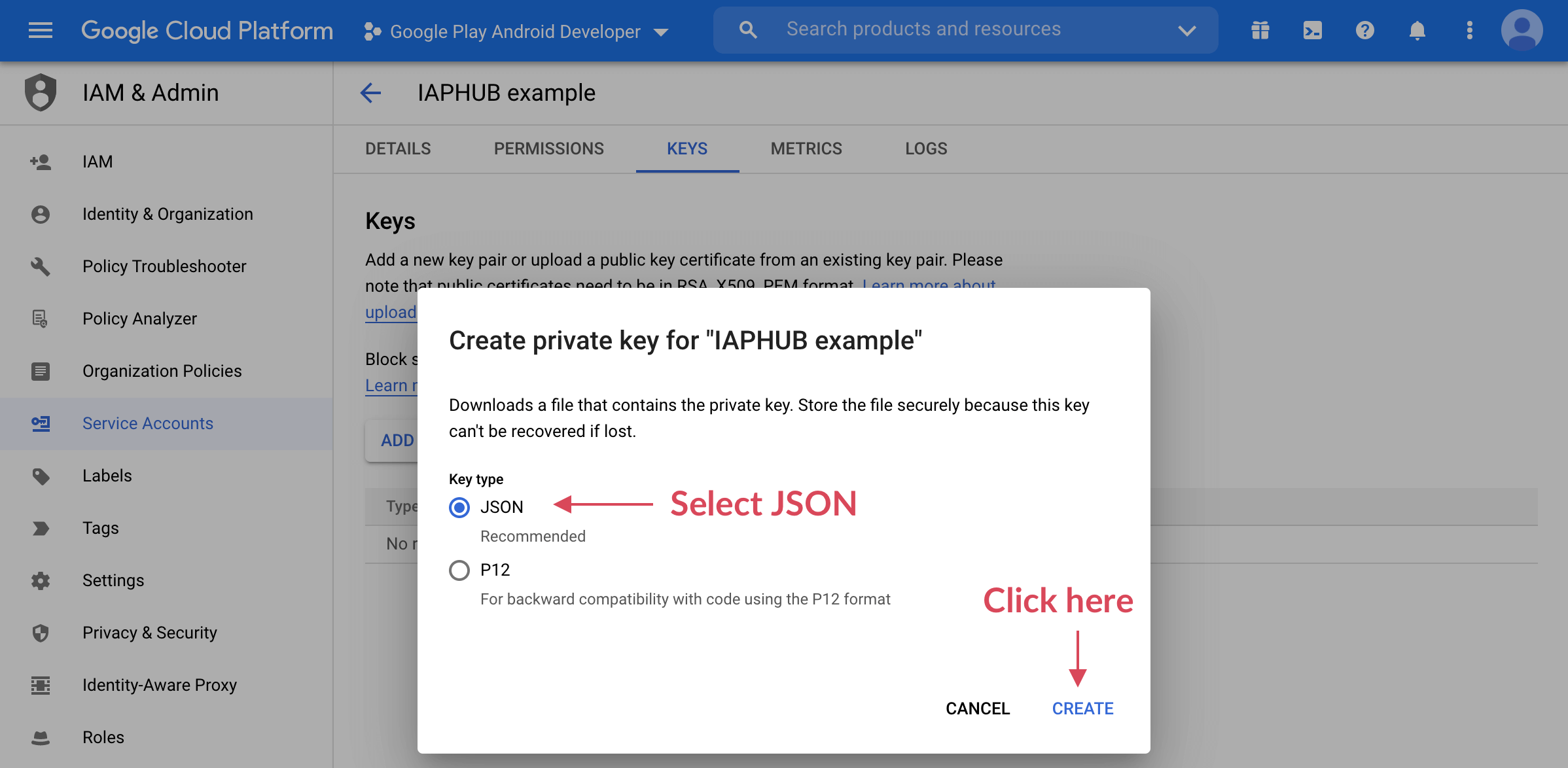 11. Back on the Google Play console API access page, click on the Grant access button of your service account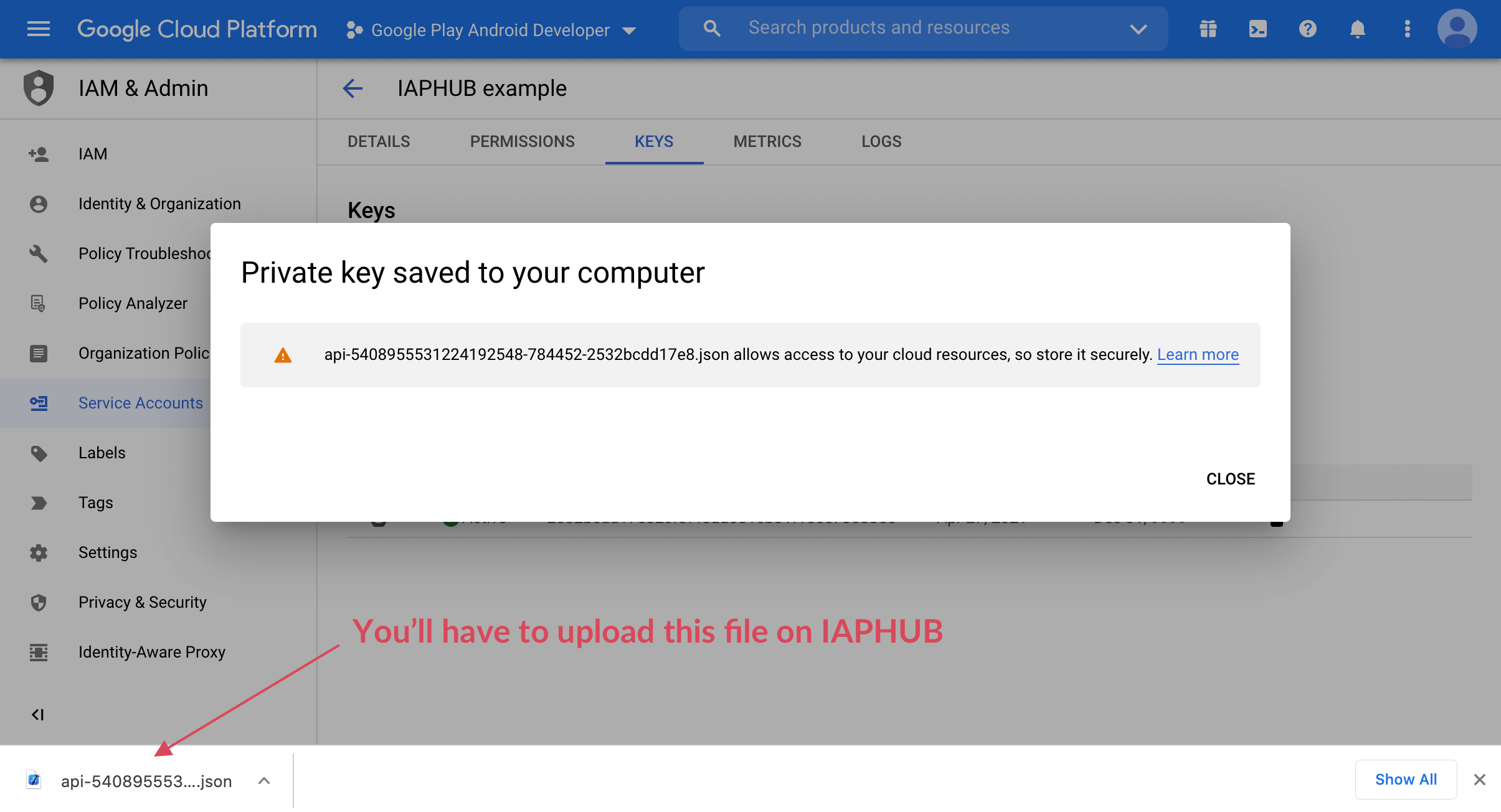 12. Select the required permissions for your app: "View app information", "View financial data", "Manage orders"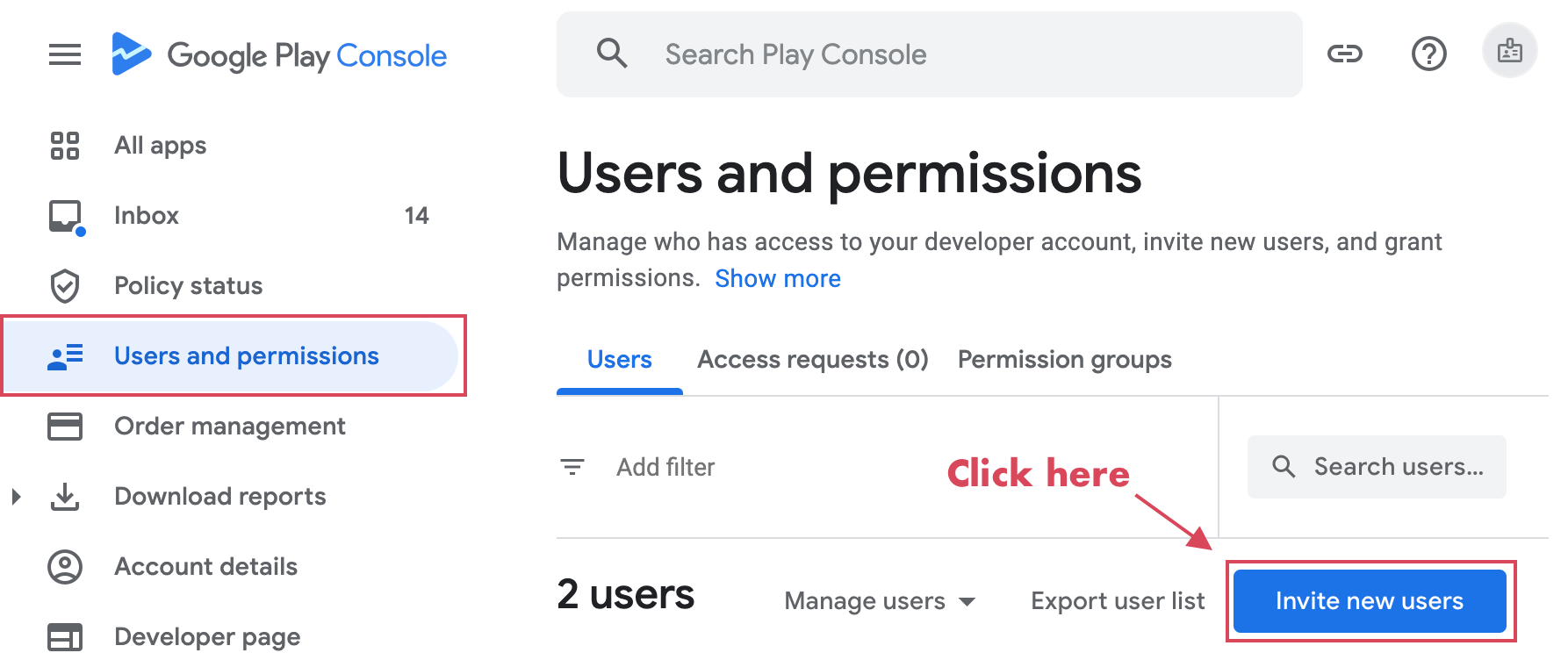 13. Go to the settings of you app on IAPHUB, enable the Android platform, enter the bundle id and upload the JSON credentials that you downloaded on step 10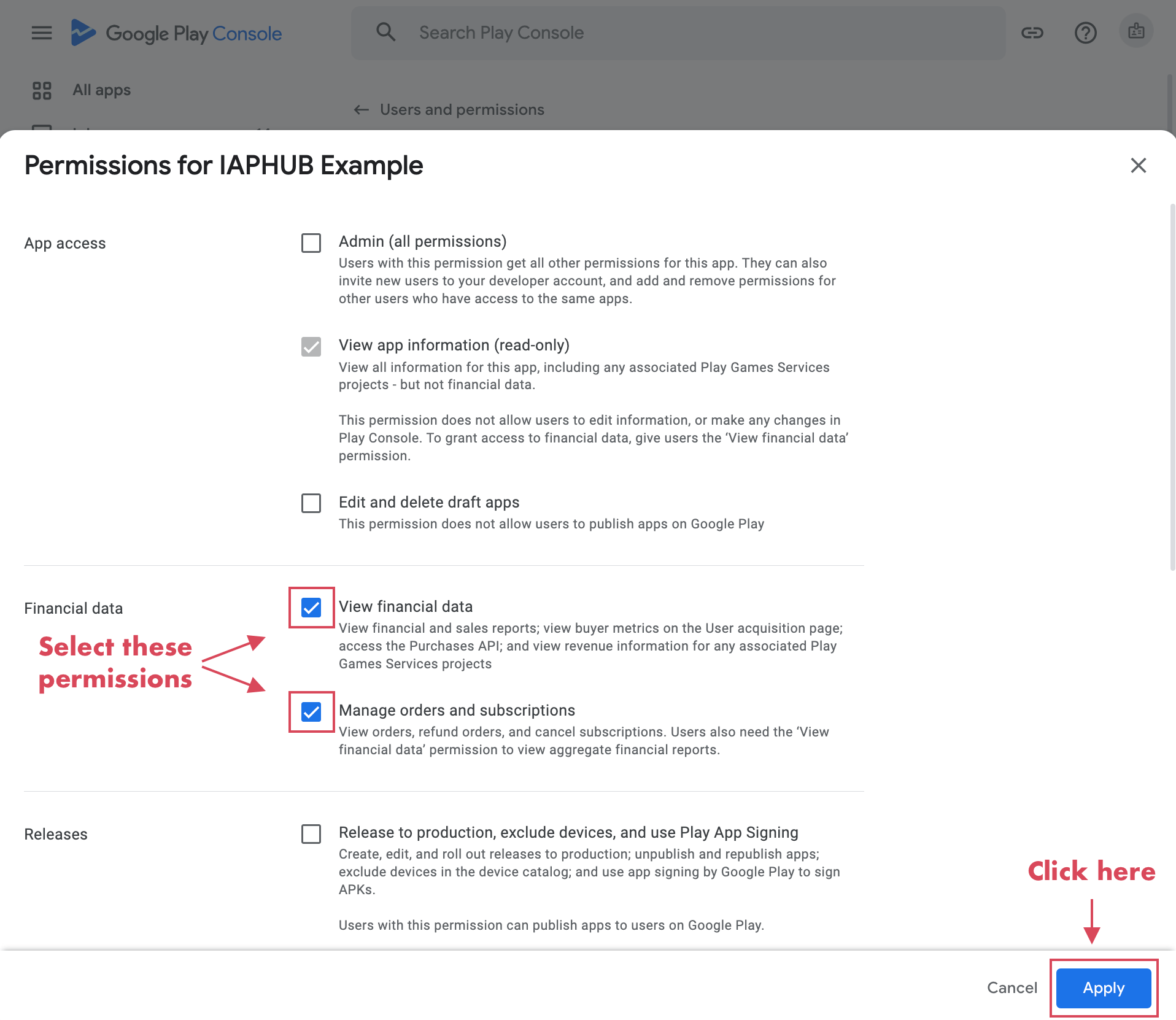 note
If after the configuration the Google Play API still doesn't work and you've created your products before creating your service account, try updating your products on the Google Play Console (you can edit the description for instance), it might fix your issue.