Create auto-renewable subscription
Auto-renewable subscriptions provide access to content, services, or premium features in your app on an ongoing basis. They automatically renew at the end of their duration until the user chooses to cancel.
To create a new auto-renewable subscription, go to your app on App Store connect.
Select your app and go to the Subscriptions page. Every subscription needs a subscription group, if you dot have one click on the "+" icon to create one. Otherwise select the group you want your subscription to belong to.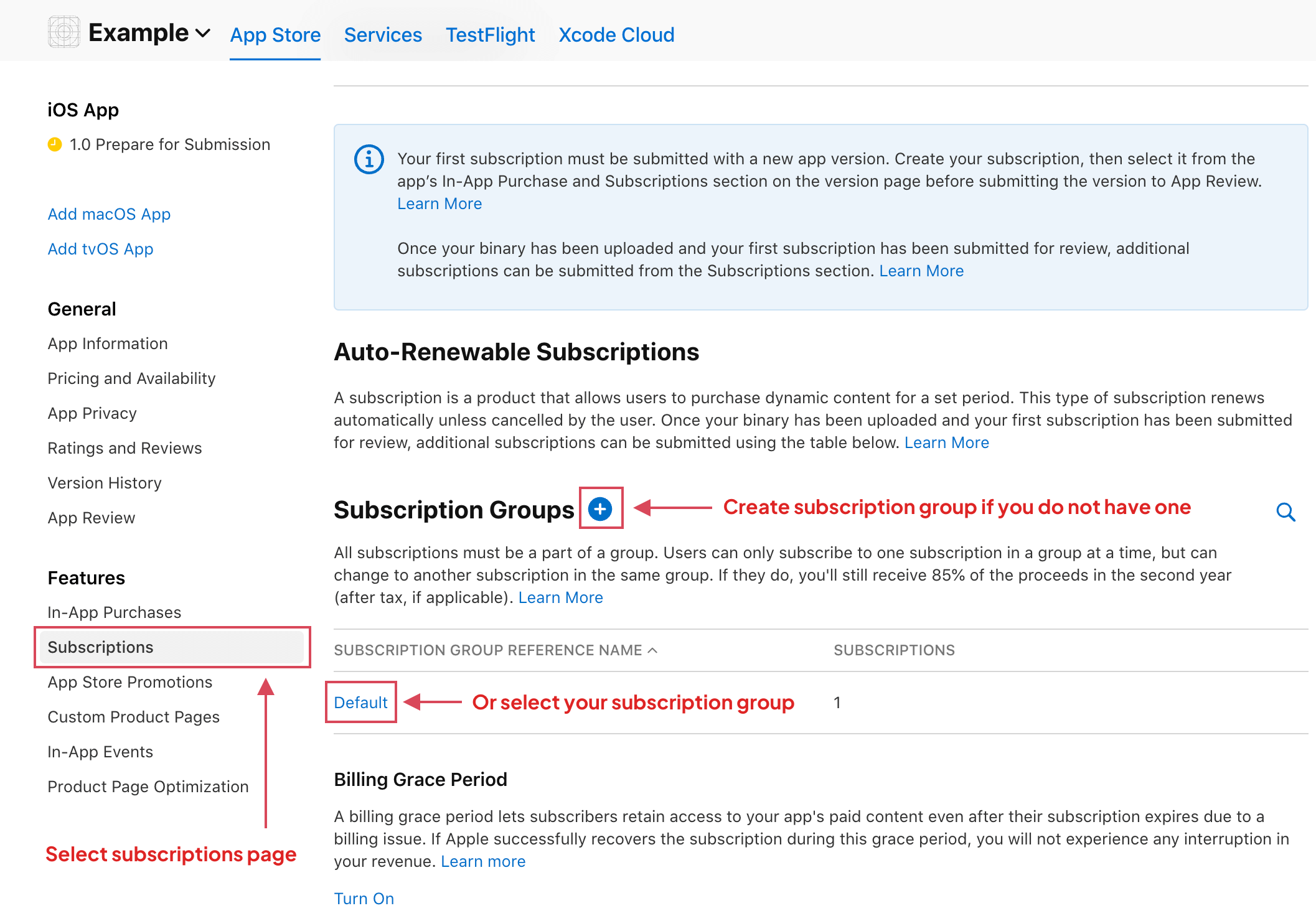 You should now create a subscription by clicking on the "+" icon.
Enter a name and a product ID (you'll need this id to create the product on the IAPHUB dashboard).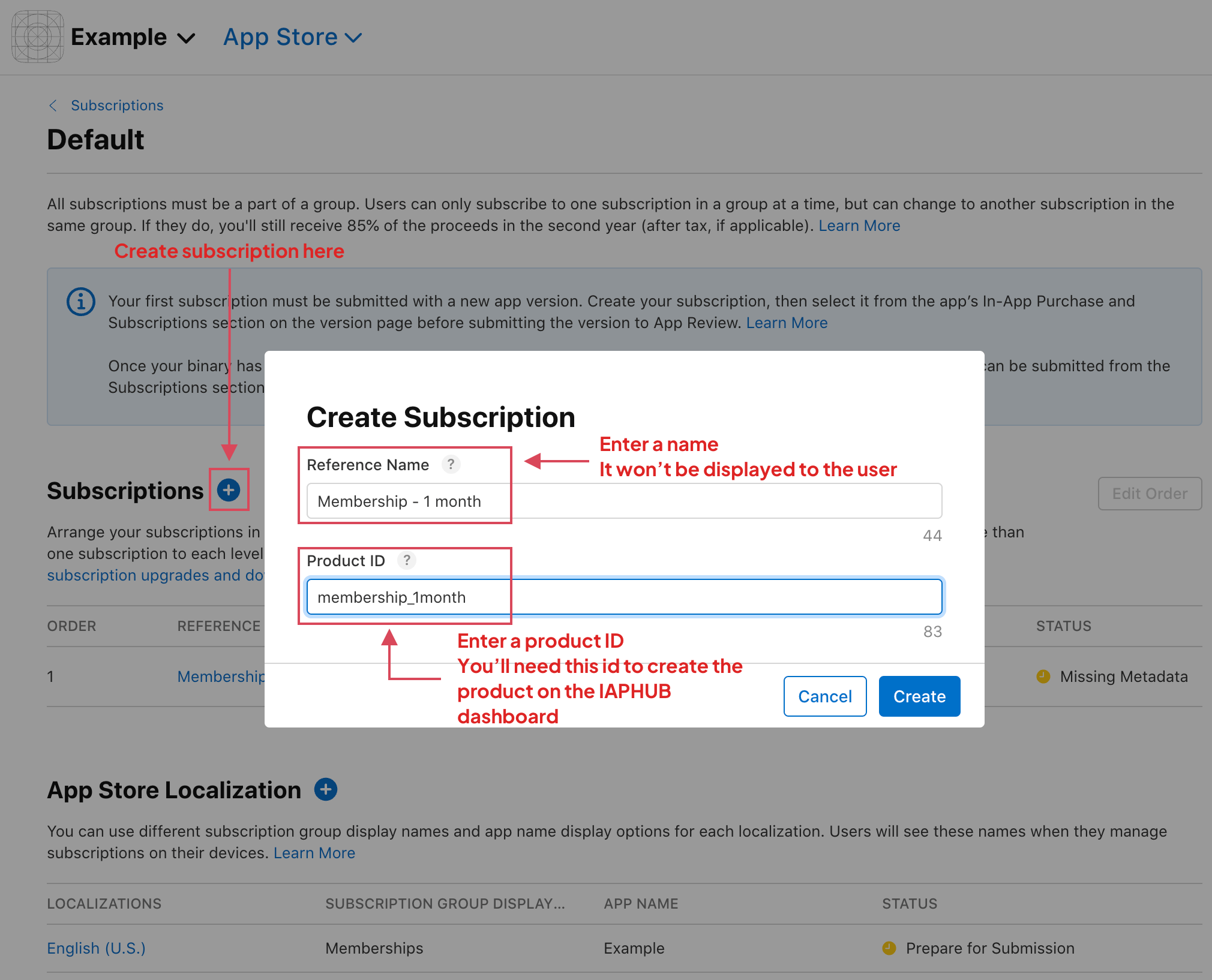 Select the subscription duration and add a subscription price.
Family sharing allows a user to share an active subscription with its family members for free, if you're not sure do not enable it, once this feature is turned on, it cannot be turned off.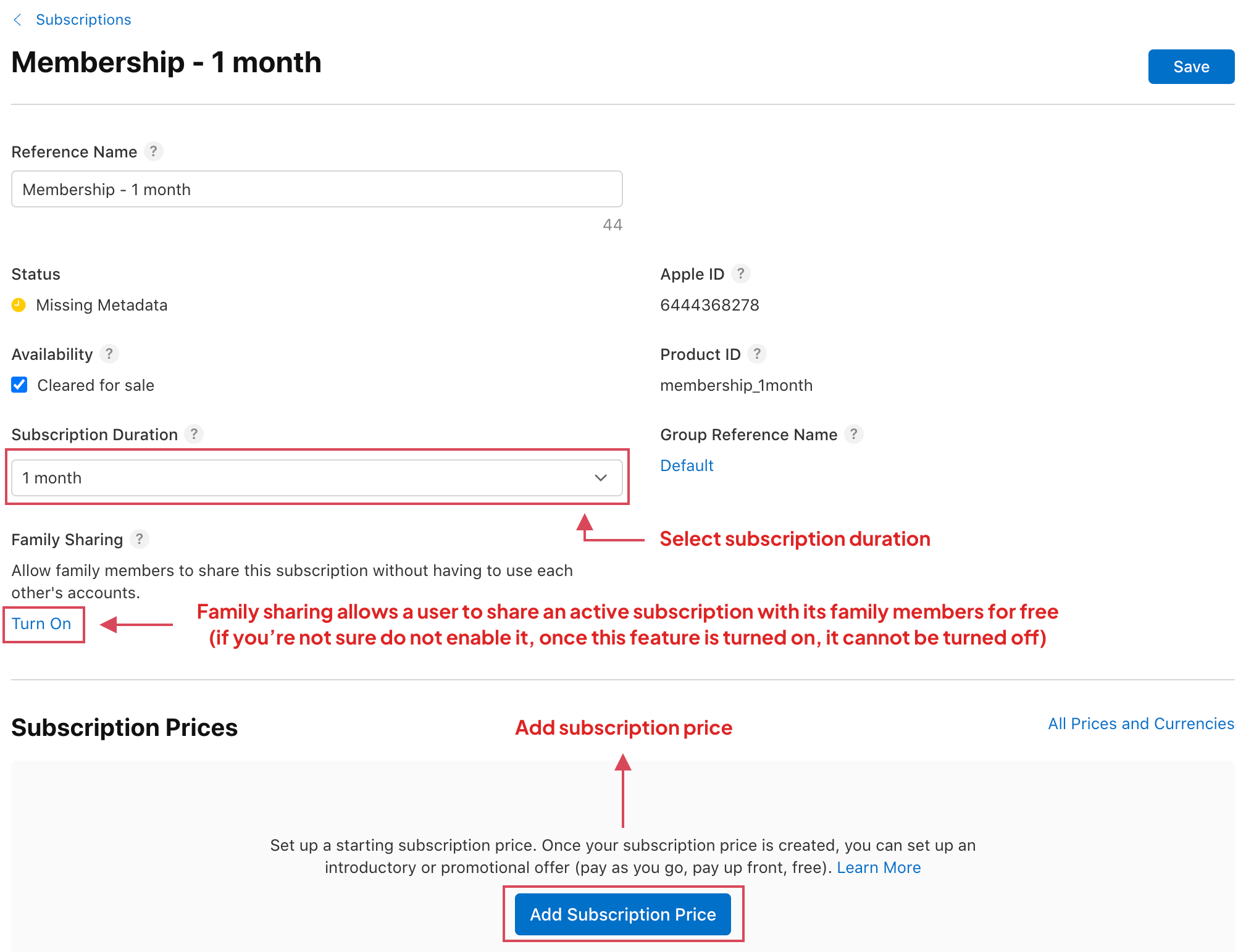 Add your subscription title and description in all the languages you support.
The App Store Promotion image is not necessary, you can add it later if needed (it is used when promoting your subscription on the App Store or redeeming a promo code).
For the review information, simply add a basic image (312x390) with the name of your subscription. The review notes are not needed (except if you have issues with your product being rejected).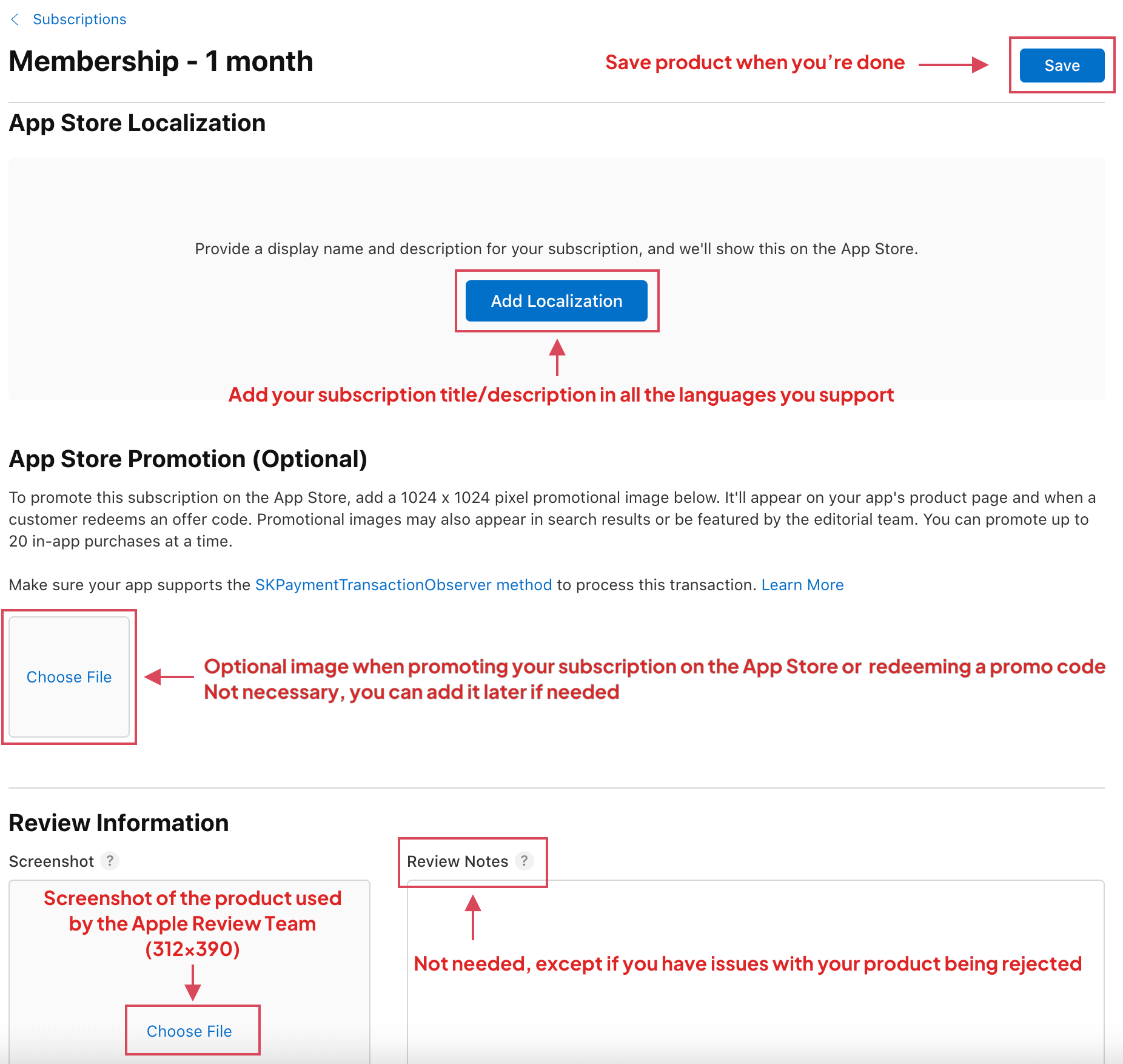 When you're done, simply save the product.
info
If you've entered all the information needed, you can test a subscription in sandbox even though the status is Missing Metadata or Ready to Submit.
info
When you're ready to release the app, your first subscription must be submitted with a new app version (on the page where you submit a new version for review).
Once your binary has been uploaded and your first subscription has been submitted for review, additional subscriptions can be submitted from the Subscriptions page.